Operational excellence and exceedingly powerful client relationship management are keys to our methodologies.
Our support service abilities include the accuracy of change so that clients have the flexibility, adaptability, and assistance to manage business changes efficiently.
Our procedures are always aligned with the client's priorities and expectations.
Our services help the client save on cost and time and ensures hassle-free execution of the business processes.
Our BPO services follow a protocol to always deliver high quality, flawless solutions.
Our BPO services follow a protocol to always deliver high quality and flawless solutions
Rigorous Testing and Quality Assurance protocols are followed for all projects big or small ensuring high standards.
We focus more on Optimization of the existing system implemented at the Clients company to ensure enriched output and profitability
Business Process Outsourcing is the allotment of one or more business processes to a third party service provider who acquires, governs and manages the selected processes based on well-defined and quantitative performance metrics.
A shortage in expert-labor in some segments of the business process
An economical availability of workforce without compromising on the service quality
More possibility to focus on the other essential business outsourcing processes
Helps you enhance your overall business operations and process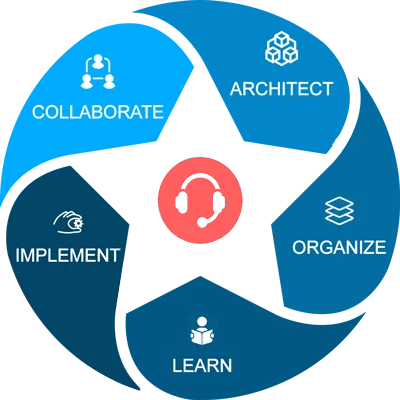 We, at Softlabs Group, work in collaboration with clients to deliberately plan and design a result-oriented business process outsourcing methodology. Our technique:
Engage precisely with clients to map their expectancies and design a powerful process model.
Establishment of program blueprint, while determining and measuring possible risks and mitigants at every stage. An optimum solution, recruitment plan, and other similar mission-critical plans are clearly outlined.
Intended results of the 'Collaborate' and 'Architect' phases are reviewed collectively by Softlabs' team of experts and the client to make sure plan blueprint is in line with the business objective and process transparency.
Main focus on the infrastructure and resource readiness for information transfer and following operations. This stage also involves finalization of the training process.
In this stage, process knowledge is persistently rendered to the team, thus ensuring each team member is trained attentively. Plus, service levels metrics are accomplished and regulatory consent is agreed upon as well as executed during this stage.
This evaluation process mainly focuses on infrastructure and resource readiness before going live.
After the process goes live, the focus is to make sure that the process is going on without any difficulty, and loopholes related to the process are promptly detected and resolved.
After the first 4 to 6 weeks (or as decided) of process delivery, thorough process evaluation is conducted to check the current status and progress of the live process and is handed over to the Operations team.