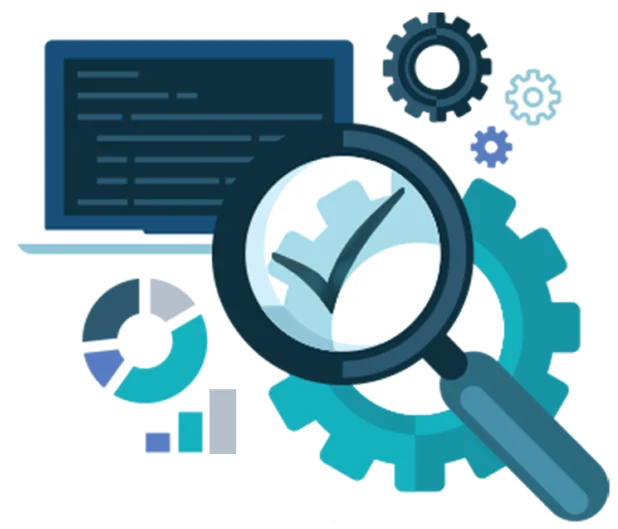 Softlabs Group has been in the ingenious process of Computer Programming for over a decade and a half. Our team follows highly disciplined Software Design patterns. We offer outsourcing solutions inclusive of software development outsourcing, Software Technology Consulting, Software Developer body shopping.
With an aim to deliver a strong sustainable product that meets customer expectations, we adopt one of the following Software Development Life Cycles:
Agile Software Development
Waterfall Software Development
Often, companies that have a similar business domain and implement exactly the same business strategies, have a lot of minute methodologies that diverge. There is some kind of a unique and confidential aspect of every business organization which is not roofed in any readily available packaged software application. A Packaged Software Application can't fulfill the business intelligence needs of a particular organization completely and seamlessly.
This is where Softlabs, One of the best Enterprise Software Development Companies in Mumbai India, gets an upper hand among the pool of Software providers in the market. Softlabs understand that despite the fact that a Packaged Software Application may seem cost-effective, it lacks various functionalities that are a must and varies with each company. Moreover, packaged Software applications are developed using older technologies and methods. Every Software Solution designed at Softlabs Group is precisely developed after closely studying every minute aspect of the clients business. All the latest and advanced technologies and approaches adopted by our developing teams to design our enterprise software development services, ensure a high-quality product at all times.
Nowadays, globalization is drawing markets and competition closer than ever. Hence, it makes perfect sense for companies to outsource their software application development requirements. The major benefits of a custom software are Personalization, Scalability, Integration, and Cost Effectiveness with seamless Support & Maintenance.
Softlabs Group is the most preferred software outsourcing and software development company in Mumbai, India, that strives to provide operational and functional software development services. For over a decade and a half it has been offering innovative and cost-effective web and software development solutions to it's Clients worldwide.
We help our clients to transform their crucial business processes into efficient systems. We have delivered and implemented custom software development solutions for startups, enterprises & digital agencies, efficiently. We are amongst the software development companies in Mumbai, India that believe in delivering excellence.
Driven by the focus on meeting Customer expectations while developing any software, we emphasize on keeping Client satisfaction at the heart of everything that we do. And that's why we've earned the reputation of the most trusted software company in Mumbai, India.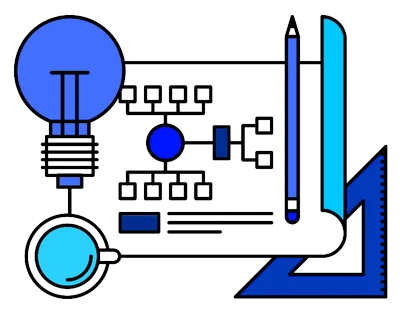 We are among the best software companies for Software Development services in Mumbai, India, catering to the major companies with our services. Right at the initial stage of the project development, we engage our expert quality analysts, and this paves way for your robust software application that is steady enough to run across all browsers and screens flawlessly. These analysts first gather the requirements for you to prepare an all-inclusive business requirement document, which in turn is passed on to the software engineers for the final development. There are several approaches to software project management, known as software development life cycle methodologies or models. The waterfall model being the traditional version, is different from the more recent & innovative model of agile software development. We follow a highly robust software development lifecycle to assure a consistent service of the software delivery. We adopt the modern software development methodology, agile development methodology, a proven way to accelerate your software development in an iterative way, thereby significantly reducing the risk involved. We have a pre-defined process for Software Development, which involves coding, programming, testing and fixing of detected or identified bugs. A disciplined emulation of the most suited software lifecycle, makes our software development process completely reliable to formulate a perfect software application to our clients.
As per your requirement and purpose, our Software Development Services can be of various sorts and that includes the following packages: Custom enterprise application development, Migration of software applications, Application or software consulting and redevelopment.
We provide custom software application design & development services along with complete software maintenance services and support to our clients.
With Softlabs Group, you can expect a unique user experience for your software design. So your search for the best custom software development company ends here! Our team will guide you through the whole software development life cycle (SDLC), which includes understanding and analyzing your requirements, designing, developing, debugging (software testing), deploying and software support services. We provide full cycle offshore software development services to our reputed international clients as well. Other than full cycle software development, you can get on board, skilled and dedicated software developers having an average experience of 5 years.
We follow proven and time-tested software development methodologies and its expert personnel makes sure that risks are significantly minimized, if not eliminated completely.
Our Offshore Software Development Services are organized to deliver business requirements which you expect from an outsourcing partner. By blending a broad range of technical experts with an exceptional commitment on client satisfaction, we have become a promising option for global companies looking for software development services.