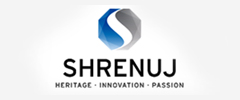 About
Shrenuj and Co. Limited is a BSE Listed, Multi-National Diamond Manufacturing and Trading Company having its presence in 8 countries over the globe.
Online Multi-Location Multi Company Diamond Industry ERP Software
Executive Summary
Shrenuj and Co. Limited, a Diamond Manufacturing and Trading Company engaged Softlabs to develop an ERP Software for their Trading Division. The online application was required to be developed for 8 countries where Shrenuj had its offices.
Challenges
Shrenuj was using a legacy system developed in Visual Basic and SQL Server which was a Desktop Based System. Maintenance of this System was difficult due to unavailability of the software professionals who are proficient with Visual Basic. Being a Desktop Application, upgradation and enhancements were a huge task and involved lot of people to co-ordinate since every computer across 8 countries had to be updated with the latest set up of the software.
Enhancements delivered by Softlabs
Softlabs developed an Online Diamond ERP Software for Shrenuj using .Net Technology. We did a complete software re-engineering project by migrating all the business process modules in the legacy system as well as enhanced a few business functions using the power of Internet and Latest technology. We developed programs to execute complex business processes and conduct the accounting and financials in an easier way. We provided state of art dashboards for stock status, financial positions, sales volumes, etc.
Their Results
Users across all 8 countries were able to use the same Integrated System developed by Softlabs, thus improvising the visibility of stocks across all locations. Management could take better strategic decisions at a particular location as Sales Positions were instantly available at a click of a button. Complex transactions were executed in a very timely manner without any errors or audit related flaws.