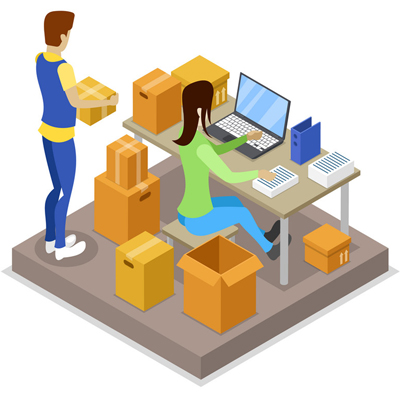 Blockchain has been increasingly exploring more and more industries every day. Because of the popularity of Bitcoin, this technology has already presented endless opportunities for the financial area. Entrepreneurs from numerous different industries are trying to use the Blockchain Technology in other sectors, and the scope of opportunities looks impressive. Knowing the opportunities of Blockchain, a lot of startup companies are starting using this flourishing technology even in areas that bear no relation with cryptocurrencies and finance. Initially, Blockchain offers countless solutions for those who want to enhance security and make operations with digital data more transparent.
Shipping has been consistently considered as a traditional industry, entangling lots of paperwork such as charter party agreements, sales-purchase contracts, port documents, letter of credit, and bills of lading among others, are still abundant. Blockchain Technology carries a lot more sophisticated, secure, transparent, and cost-efficient alternative solution to many of Shipping's problems.
What if we could eliminate the need for mediators in the world of logistics? What if transactions could be verified, documented and integrated autonomously without third parties? If this could be carried out, it would wipe out an entire layer of complexity from our global supply chains.
The logistics industry includes many parties: manufacturers, customers, vendors, auditors, etc. The Blockchain Technology introduces benefits for everyone in this chain. It enables customers to trace the product and track the whole chain of product manufacturing. Auditors can efficiently verify and check any transactions. Information saved in Blockchain is unchangeable, it cannot be modified by any third party, which makes this technology safer than any existing solution.
In January 2018, Maersk and IBM announced to form a conjoint attempt implementing Blockchain to improve global trade and digitize supply chains. Maersk may be one of many shipping companies moving into the Blockchain Technology, but it's the fact that the Blockchain Technology has reached the shipping industry already.
Accomplishing excellence in logistics includes working cooperatively with others to enhance the flow of physical goods along with the complex flow of information and financial transactions.
Improving transparency in logistics by using Blockchain Technology could exceedingly improve the security and safety of products in the market and support global financial growth.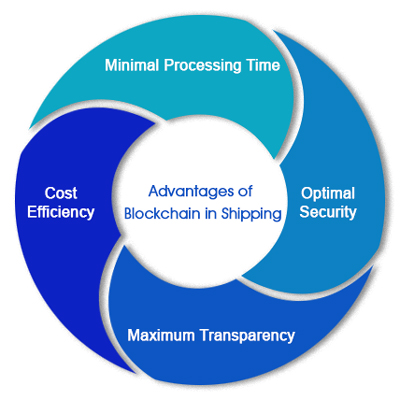 As Blockchain Technology taking over, shipping companies are not anymore needed to deal with an endless cycle of paperwork to meet their regulatory and financial responsibilities. As long as each and everything happens over a decentralized computer network, exchange of information happens within minutes instead of weeks, which was once the case with "old-timey" shipping process. Not only that, the software code used in Blockchain will automate all the activities that were formerly performed manually.
All information in a Blockchain contract comes along with the high-level encryption. In addition, it is excessively difficult for users to interfere with the system and make any forbidden changes to the information stored within. All these elements unite to give Blockchain contracts a kind-of immunity from manipulations and fraudulent activities.
A smart contract stores its content using a profound technology that allows access to anyone as long as they have the access legitimation. This promises complete transparency for all stakeholders.
Procedural delays, documentation, red tapes, mismatching, and mistakes usually dent the profit-margin of any shipping company. A transformation to smart contracts can help the industry eliminate many of these nonessential expenses while replacing them with the much cheaper cost of Blockchain Technology.