Blockchain in the last few years has been admired as an evolution in business technology. Since its initiation, organizations, director, and financial technologists have spent immense hours exploring its potential. The subsequent innovations have begun to reshape business processes, particularly in accounting and transactions.
Blockchain's distributed-ledger structure can possibly improve the security, speed, and operational adequacy for banks in a lot of business areas such as payments, asset management, loyalty, and loans. Also, it can be utilized to resolve obstructions within regulatory processes such as KYC, fraud, and AML(Anti-money-laundering).
To sustain asset quality and capital sufficiency, banks and financial institutions work under constant pressure while meeting increasing customer demands. Additionally, rising competition from Fintech companies and increased regulatory pressure to upgrade their old-timey IT systems are further raising difficulties for the Banking industry. This calls the prerequisite for a technology solution that can improve the existing banking infrastructure.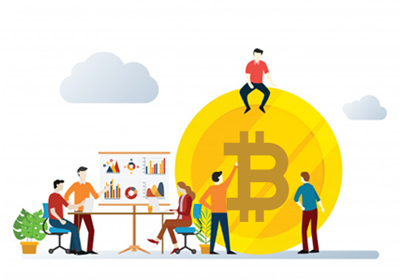 The following use cases have been introduced and are effectively being addressed in the financial services industry:
Accelerating and facilitating cross-border payments: The transfer of goods or payments across borders has been consistently a costly and slow process. Suppose, a person wants to transfer money from New York to its family in Paris who have an account with a local bank, it will take a number of banks and currencies before the money can be acquired. Blockchain can Accelerate and facilitate this process, cutting out many of the traditional mediators.
Reliability and Rewards: Blockchain offers several benefits, including traceability and transparency of transactions, which will help banks and insurers to create more ravishing reliability and rewards program that fits 24/7 performance management and improves engagement.
Softlabs have invested in the people, technology, and processes to understand how blockchain can be used in essential financial functions.
We provide the whole set of consulting and technology services including achievability studies, business case evaluations, operating model design, advisory services on systems architecture and full-fledged systems integration. Our specific services include:
Blockchain Strategy & Insights
Blockchain as a Service
Blockchain Technology Services
Blockchain Innovation Workshop
Partnership Support
To see how blockchain can be used by your bank, view our blockchain solutions below.
Let's see how banks can utilize blockchain technology for loyalty and closed-loop payments to considerably lower costs for sellers and consumers.
An attempt to develop closed-loop payment models, or value exchange among consumers and vendors, urge the demand for a virtual currency combined with a ledger to trace the user's balance. As the underpinning technology for virtual currencies, especially Bitcoin, blockchain is therefore well suited to this task. The blockchain ledger would then be able to be utilized to maintain balances along with automatically calculating loyalty points, using a Smart Contract algorithm.
Softlabs can help your bank to set up this system easily, creating the opportunity for local currencies or loyalty schemes for small local communities or individual merchants.
The distributed ledger might also be used to manage payment settlement and stock visibility across all channels in real time.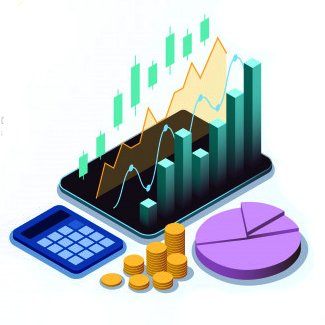 Let's take a look at how your bank can achieve a near-instantaneous settlement and operates in real time using blockchain.
Besides security connotations and augmented transparency of transactions for all parties, either institutions or customers, blockchain beneficially affects timing, pricing, and costs in the market.
Imagine being able to transfer value or prevent conflicts over the Internet — without going through a third party, securely. Without delay and with absolute cost transparency. Businesses that engage with costly, slow, or insecure transactions, or that serve markets with backward payments systems or a lot of unbanked customers, have a valid reason to take a closer look at blockchain as a beneficial underlying technology.
Softlabs can help your bank explore the opportunities for cross border payments using blockchain.
Figure out how banks can utilize blockchain to put Identity of the individual in control with a common platform which can be used by all service providers.
Using blockchain technology to establish a platform that shields individuals' identities from theft and enormously reduces deceitful activities. Blockchain technology can also help businesses establish strong blockchains that manage the difficulties of authentication and settlement challenged in several industries. Moreover, it can permit individuals the freedom to create encrypted digital identities which will replace multiple usernames and passwords while providing all-inclusive security features capable of saving customers' and institutions' valuable time and resources.
Use blockchain technology to record private securities transactions and reduce settlement risk exposure by more than 99% and dramatically lower capital costs.
Blockchain allows issuers and investors to record private security transactions by digitally representing a record of ownership right, killing the need for paper stock certificates and highly reducing settlement time. This enables issuers and investors to better compete with traditional businesses and allows them to perform subscription documents online. By applying blockchain technology, investment banks can reduce costs and increase earnings through new business models which enable new and profitable products and services.
Using blockchain technology, Softlabs can help banks better track activities and meet compliance requisites for syndicated loans.
With blockchain, syndicated banks can considerably decrease the complexity and efforts required to conform to local taxation and regulatory rules since local expenditures are accounted for in the distributed ledger. Furthermore, the banks have a single view of statements and collections created locally which can enable real-time reporting. Using blockchain technology syndicated banks can:
Improve spreads and margins
Reduce operational risk and costs
Perform real-time accounting
Mine data and provide real-time customer dashboards and reporting